Gale Breakers Quotation
Gale Breakers made to order by Cunningham Covers, one of the UK's leading tarpaulin manufacturers.
Manufactured in the UK. Shipped Globally.
Clever protective covers.
Cunningham Gale Breakers
Our made-to-measure Gale Breakers provide extra protection for your livestock from harsh weather conditions. These gale breakers are ideal for use in livestock barns and sheds, storage buildings and indoor arenas.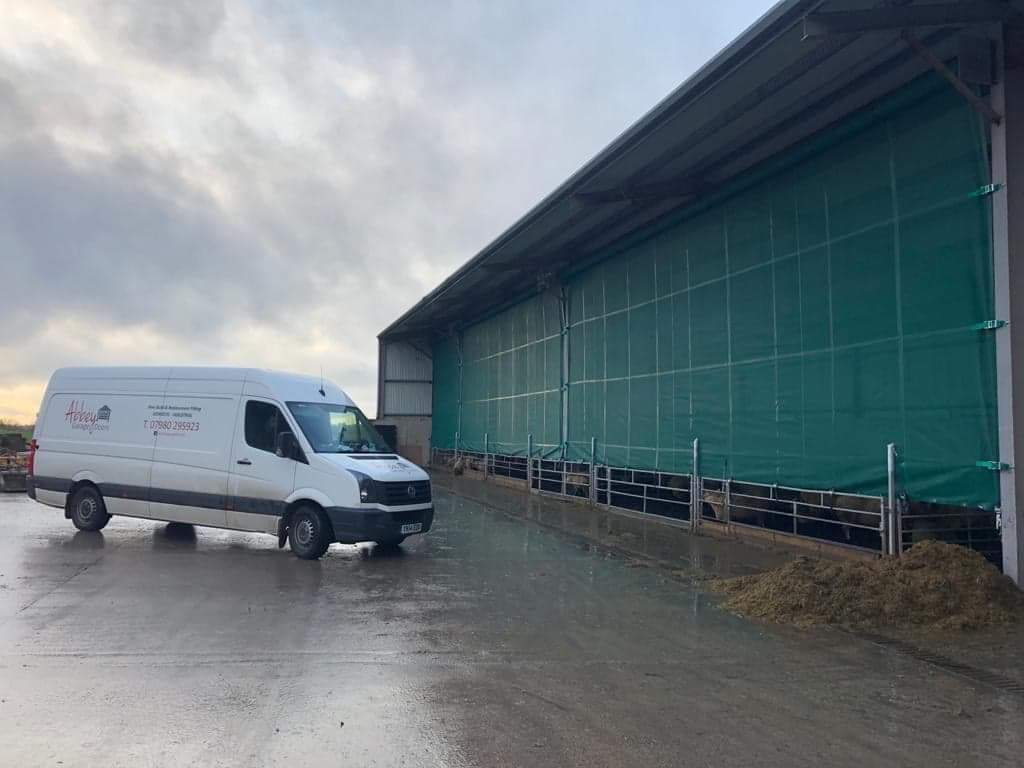 As with all of the products Cunningham manfacture all gale breaker bespoke for your needs. We can manufacture your cover to hung in along the full length and height of your barn/shed.
Benefits include:
Made to measure
Reduction of wind-speed by 75%
UV stable
Weather protection for hay and livestock
Tough and durable material
Great light transmission
Shipped worldwide