Cunningham Covers create custom lice skirts for fish farms in any shape or size you require. Our bespoke lice skirts are extremely durable and suited to withstand harsh marine environments.
Lice infestation is a huge challenge to fish farmers that has costly effects. The deployment of durable lice skirts is a proactive, preventative measure than can eradicate this serious threat within the aquaculture industry.
Manufacturing your Lice Skirt
We can design your lice skirt to fit your fish farm perfectly. The lice skirts are made from permeable fabric that keeps lice out whilst allowing water flow in, which creates a safe atmosphere for fish to live and grow. We are able to design and deliver your custom-made lice skirts cover in 2-3 weeks.
Give us a call today if you want to discuss your companies options with us.
Our lice skirts can supply various benefits to the logistics of your fish farms:
At Cunningham Covers we have experience in manufacturing lice skirts to prevent the spread of salmon lice in fish farms. As sea lice generally occupy the first few metres of We create protective skirts made of high quality tarpaulin that act as a shield against salmon lice infestation.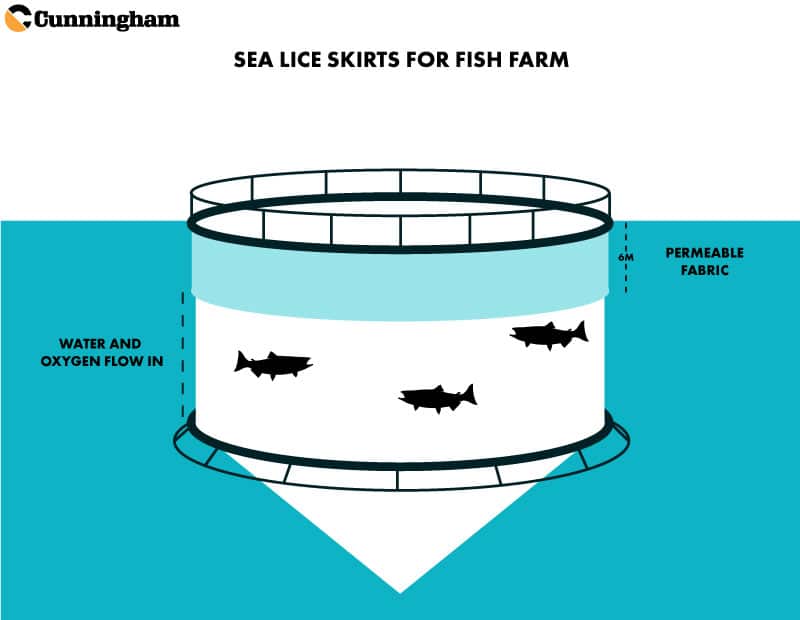 Made-to-Order Lice Skirts for Fish Farms
Our durable tarpaulin lice skirts can be made to suit your specific industry needs. Our decades of experience and excellent resources allow us to create large tarpaulin features in a short period of time compared to competitors.
Would you like a quote for a lice skirt for your fish farm?
Tell us your specifications below and we will get back to you as soon as possible. If you have any queries, then please submit an enquiry and we will get back to you straight away. Alternatively, you can call us on 028 7964 2638 (within the UK) or 004428 7964 2638 (from the Republic of Ireland). We can accept orders online or by phone.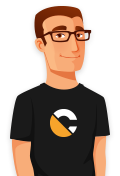 Interested in Sea Lice Skirts for Fish Farms?
Contact us today for a quote.
Want us to call you back?