Inflatable Storage Tanks Made to Measure
Inflatable Industrial Storage Tanks are specifically made to measure and designed to hold all gases and liquids. This includes chemicals, fuels, water, oil and even alcohol. The inflatable storage tank shown above was custom made for a brewery to catch/hold run off gas created during the brewing process. It is over 4 metres in diameter and over 25 metres long.

This project illustrates Cunningham Covers' range of skills and incredible adaptability when faced with having to develop the bespoke manufacturing techniques necessary to create a totally custom made product.
If this solution would work for you, just submit an enquiry above or give us call on 028 7964 2638 or 004428 7964 2638 from outside the UK.
Inflatable Storage Tanks Quotation
Get a No Obligation Quote In 2 Hours or Less*
At Cunningham Covers we make it easy to get a quote for your exact specification using our clever forms. Simply enter the details of what you'd like, shape, size & colour and we'll follow up with an exact price for your cover.
* During standard working hours. Quotes may take longer when we're experiencing a high volume.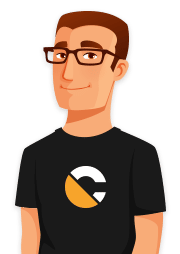 Want us to call you back?