The high tech equipment used during food production needs to be protected during wash downs.  Without any protection these expensive machines will get hit with gallons of high pressured water as you ensure the factory meets health and safety regulations.  That's why so many factories around the world use our made to measure wash down covers for protection.  Fresh fruit machines or even breading machines; our covers protect this expensive equipment too.
Our covers can be made any size or shape using virtually any material.  All our protective covers come with reinforced edges, eyelets and laced elastic. Sending us your sizes is easy by using our quote page. All our wash down covers are custom made to your specifications, please allow 7-10 days for manufacturing and delivery.
Preventing water ingress is one of the main reasons why our customers come to Cunningham. The technology used in today's machines is at such a level of efficiency that everything has to run like clockwork, the idea of a machine being down for any length of time is a manager's worst nightmare. Preventing any damage to these machines during wash down is made easy with a Cunningham wash down cover, we design the cover to protect the most sensitive parts of the machine during down time. Our material is waterproof and we even have specially designed zips that prevent water ingress. We take on board your ideas, after all you know your plant better than anyone, so we will design a cover with your needs in mind.
Wash Down Covers Quotation
Get a No Obligation Quote In 2 Hours or Less*
At Cunningham Covers we make it easy to get a quote for your exact specification using our clever forms. Simply enter the details of what you'd like, shape, size & colour and we'll follow up with an exact price for your cover.
* During standard working hours. Quotes may take longer when we're experiencing a high volume.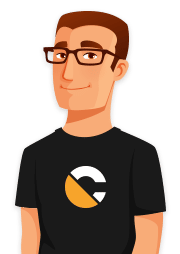 Want us to call you back?