Such industries like Aviation, Oil and Gas, Marine and Mining are all supported by Cunningham with our bespoke products like ducting and flexible hosing. We can also provide heat resistant ducting and specialised hosing that has got a high resistance to chemicals. The ducting we provide is industrial and highly durable but if your duct does get damaged we can supply a repair kit. You can carry out on site repairs quickly and easily resulting in limited down time.
Cunningham are specialists in manufacturing made to order ducting and hosing for many industries around the UK and the rest of the world. We make your ducting to order so nothing is sitting on the shelf which results in you getting duct that is perfect for your application.
We have helped many clients produce many thousand linear metres of ducting which is made to their exact specification rather than buying an off the shelf comparable. Whilst we can produce in huge lengths and to larger orders we can help clients that are in need of a very specialist type of ducting for a smaller project. We can produce one off ducting and hosing that is for a specific applications in tight deadlines.
Want us to call you back?
When spark protection is an integral part of your remit we have the perfect solution. We can make special runs of our Anti-Static ducting. Our specialised materials combine together to make a complete anti-static solution that have been carefully sourced to ensure ultimate protection against unwanted sparks in dangerous environments such as down Mines or in an offshore industry.
We are certified to ISO 9001: 2015 and were the first in our field to receive the new 2015 certification.
Huge Range of Material Choices:
You can submit an enquiry by clicking the enquiry banner below or you just give us a call on 028 7964 2638 or 004428 7964 2638 from outside the UK. We can talk you right through the stages to make ordering your bespoke flexible ducting easy.
Get a quote for your cover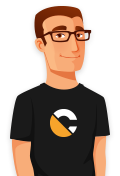 Interested in Bespoke Flexible Ducting?
Contact us today for a quote.
Talk to David Today: +44 (0)28 7964 2638
Lines open:
Monday to Friday 8am – 5pm