We have produced many covers for stillages which eliminates or reduces the need for plastic packaging or shrink wrap which isn't cost effective. Our PVC stillage covers are reusable due to their unique design and are manufactured with strength and durability in mind. They are easily fitted to the frame and can be made to suit unique frame designs with extra fitting point and reinforcing. We design a cover that fits your stillage rather than a one size fits all policy; we make clever protective covers that are designed exactly for you.
Most of our stillage covers tend to be made from our durable 610gsm PVC which is durable and able to stand the test of time. We also have customers that require a top cover made using a perforated mesh. For this we use a reinforced PVC Mesh. The mesh has huge benefits giving sufficient protection but still providing unique airflow around the product and keeping the load light for fuel savings.
Clever Protective Stillage Cover Specialists
Cunningham have been manufacturing solutions since 1969 shpping right across the globe. Our stillage covers are reknowned for being the preferred indutry choice due to their long lifespan. Vast choices in colours, accessories and branding possibilities you can virtually design your own unique stillage cover.
These stillages can be travelling several hundreds or even thousands of miles around the world so why send out a moving truck and miss out on an ideal advertising opportunity. All our PVC covers can be branded with your company colours and logos by our in-house print department. This totally transforms your truck into a moving billboard with all your stillages covered and protected yet getting you a prime advertising spot which costs you nothing.
We at Cunningham realise the threats to your shipment during transport and that's why we also offer impact protection on our all covers. We have tested many different impact protection methods and have different techniques for all loads. Our stillage covers can have padding at certain dangerous areas where there is a potential risk of damage. This padding has the correct construction to ensure it is soft enough not to damage the surface of product but hard enough so its protects against any abrasions/damage.
Talk to our Technical Team today
For further technical details and individual project guidance, please call us on 02879 444 339. We look forward to speaking to you!
Our Clever Protective Covers can be recycled or repurposed in line with our sustainability goals.
Get a No Obligation Quote In 2 Hours or Less*
At Cunningham Covers we make it easy to get a quote for your exact specification using our clever forms. Simply enter the details of what you'd like, shape, size & colour and we'll follow up with an exact price for your cover.
* During standard working hours. Quotes may take longer when we're experiencing a high volume.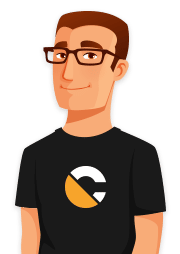 Want us to call you back?