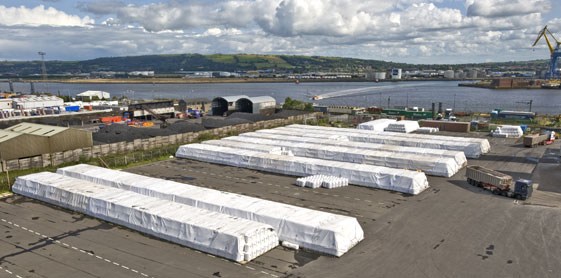 Industrial storage covers, are custom made to protect finished goods on pallets. Pallet covers are made to order. Pallet covers can be insulated to protect chilled products. Stillage covers are made to protect/hide finished goods for transport and/or storage.
The heavy duty PVC storage cover is one of Cunningham Covers' core products and vital for protecting valuable goods when warehouse space is at a premium.
Heavy duty storage covers allow our customers to store valuable stock outside, safe in the knowledge that goods will be protected from the often harsh elements. Cunninghams provide custom-made flat or shaped tarpaulin covers, allowing clients to create that much needed extra storage in a simple yet very effective way.
PVC Storage Tarps accommodate goods which would normally require internal storage, such as timber, cement and agricultural machinery which are particularly sensitive to the elements. Using a 610gsm or 900gsm PVC material our clients can be confident that their additional storage provision will effectively accommodate and protect their goods.
This photo shows how our storage tarps provide a made to measure, cost-effective alternative to warehousing on a large scale. Reusable, these tarps interlink providing an answer to all your storage needs.
If you have a similar issue or indeed if this solution would work for you, just submit an enquiry and we'll get right back to you with a quote. Or give us call on 028 7964 2638 or 004428 7964 2638 from outside the UK.
All our covers are custom made to order, so allow 2-3 weeks for manufacturing and delivery. 
Get a No Obligation Quote In 2 Hours or Less*
At Cunningham Covers we make it easy to get a quote for your exact specification using our clever forms. Simply enter the details of what you'd like, shape, size & colour and we'll follow up with an exact price for your cover.
* During standard working hours. Quotes may take longer when we're experiencing a high volume.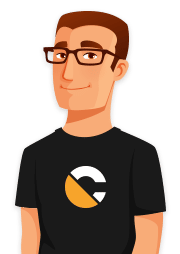 Want us to call you back?