Storage Tank Cover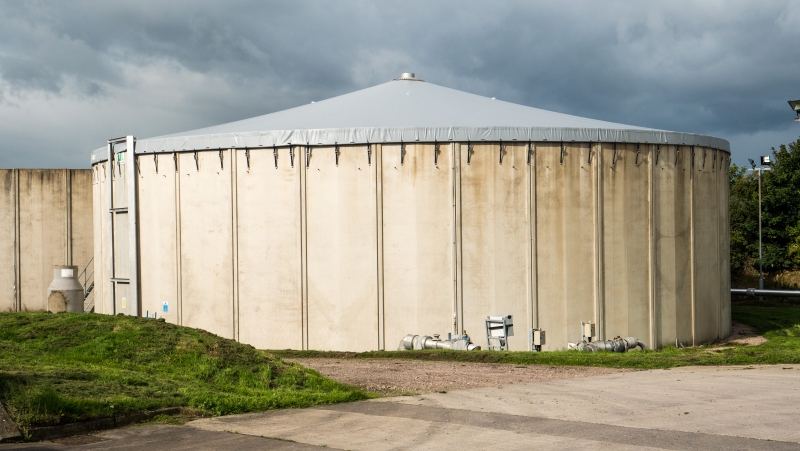 Storage tank covers made to order made to suit your specific requirements. For slurry tanks, resistant to manure and other aggressive liquids/chemicals material are used. Tensioned over the tank roof. Manholes to allow access. These covers limit both emissions and odours of hazardous gases for both environmental and people. Heavy duty straps and ratchets centre pole and hatch covers are all included.
If you have a similar issue or indeed if this solution would work for you submitting an enquiry is easy and we'll get right back to you with a quote. If you prefer you can call us on 028 7964 2638 from the UK or 004428 7964 2638 from Ireland. We accept orders online or by phone.
Water Treatment Plants
Cunningham are the No1 choice when it comes to water containment covering solutions. Keeping external elements out to prevent contamination is a key benefit to using a Cunningham Storage Tank Cover. These covers can be fitted onto any steel tank, fixings are used to secure which are all stainless steel. Fully reinforced with industrial webbing belts and supported by a tropical hard wood centre post. Watch the video below to see more benefits of using a Cunningham Storage Tank Cover.
Slurry Stores
A Fully engineered solution for keeping rain out and odours and ammonia in, our solution is a fully reinforced dung resistant, PVC coated polyester fabirc which fully KIWA approved. All tried and test throughout europe with huge benefits. To check out our slurry store cover page click here.
Our Clever Protective Covers can be recycled or repurposed in line with our sustainability goals.